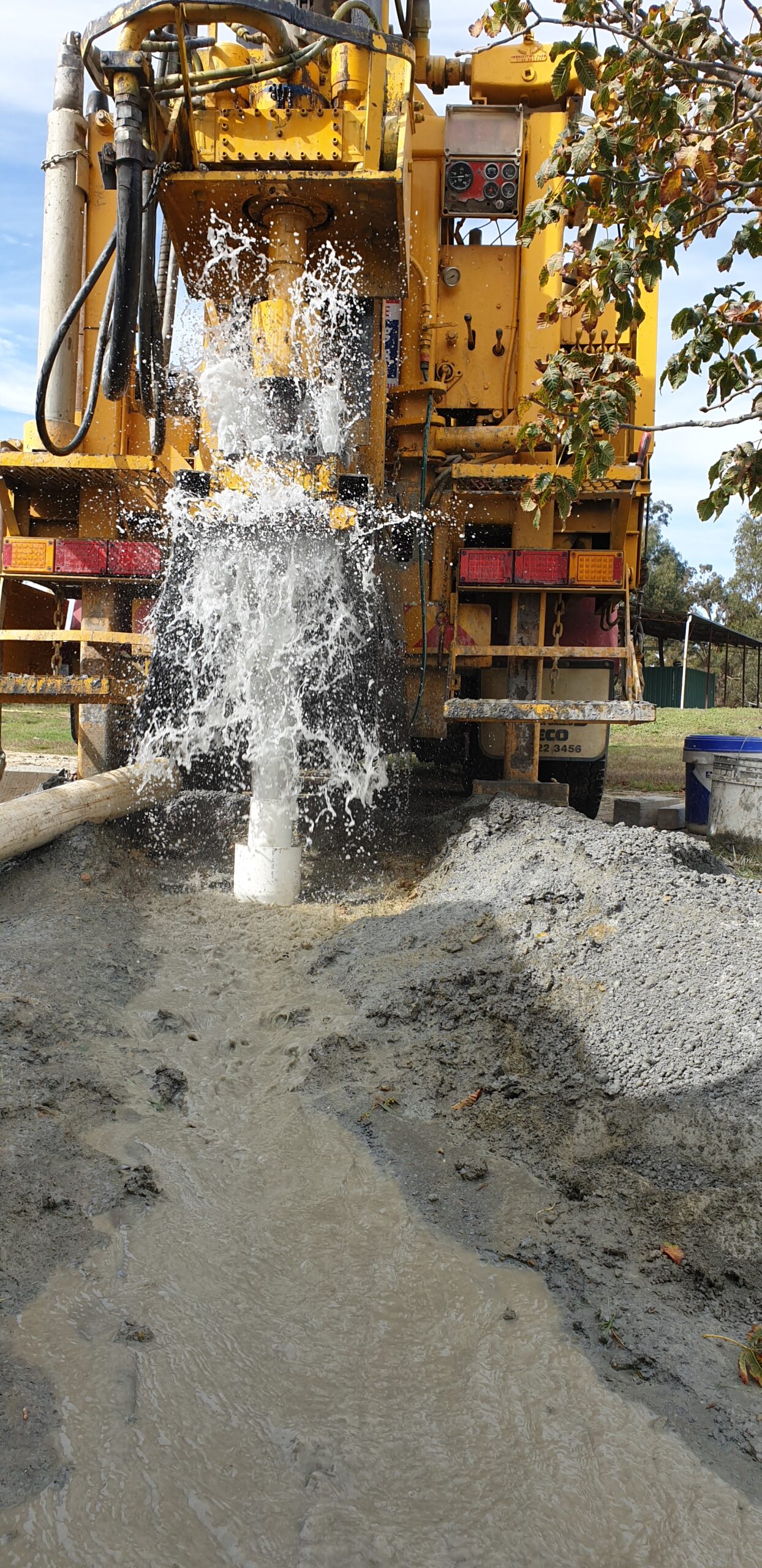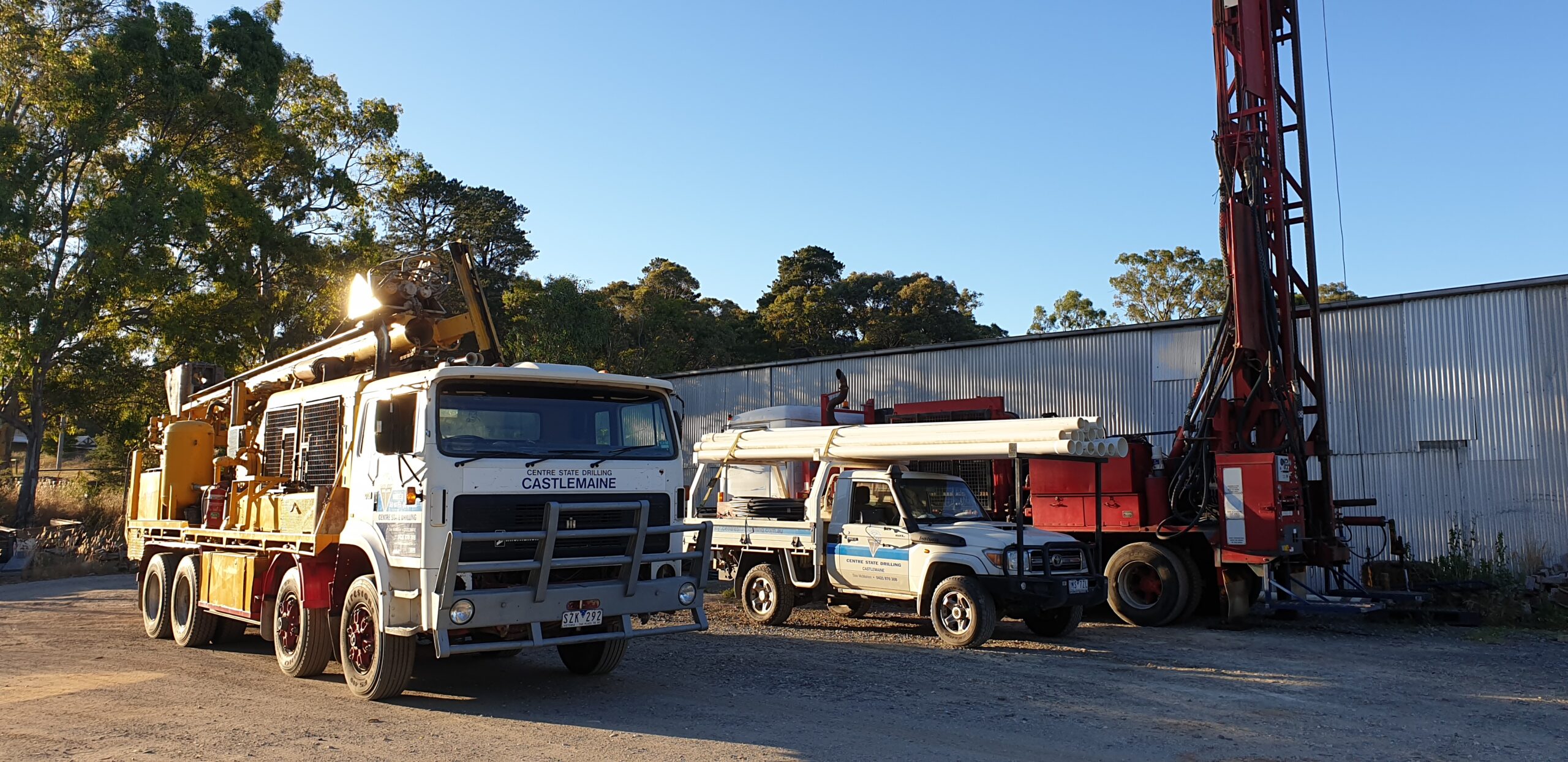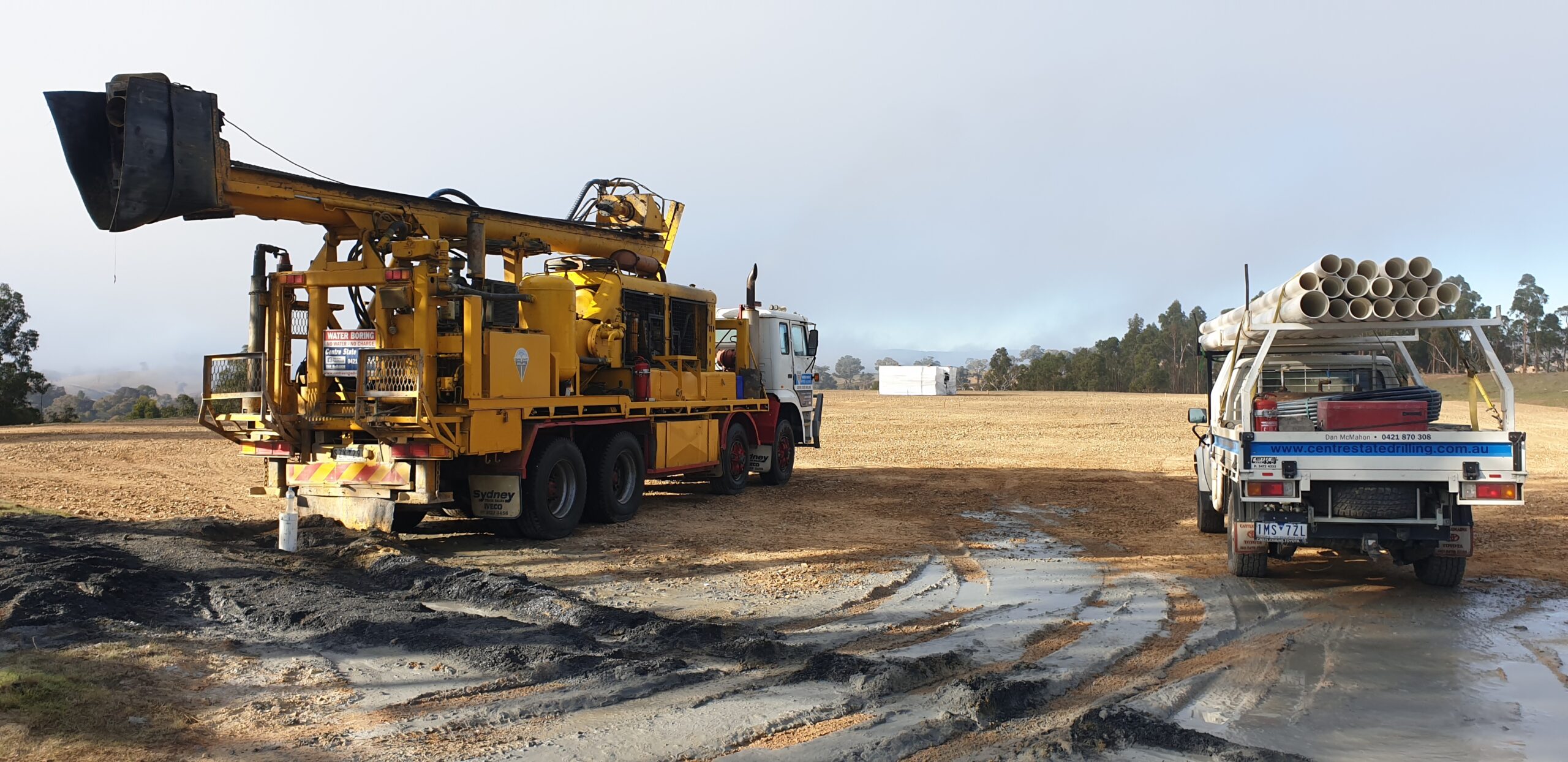 Water Bore Drilling Contractors No Water No Charge.
One of the many reasons Centre State Drilling, the leading Water Bore Drilling Contractors with a No Water No Charge policy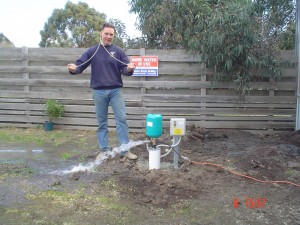 has such great reviews and an outstanding reputation is the service we offer our clients. Being punctual is very important to us. How many times have you had the bad experience of waiting for a Tradie to actually turn up when they say they will? We all lead busy lives and time is difficult to manage, especially on weekends. We all have better things to do than wait around all day in the hope that a Tradie will actually keep his appointment. Its happened to all of us, being taken for granted and messed around, left wondering, having to chase someone on the phone to see if they are going to keep their appointment.
We are one of the dying breed that actually keeps our appointments. If we make a booking for an onsite consultation with you, for example, on Saturday morning at 9.30, then you can pretty much set your watch by our arrival time! Your business is important to us. We demonstrate from the very beginning, respect and common courtesy towards our clients. If for some reason we get held up or are running late, then we will call you immediately to let you know. Nobody likes to be kept waiting and even worse kept guessing about what is going on.
Upon arrival, Dan will look you in the eye and greet you by name. He will establish a friendly down to earth honest and open rapport with you, ask you some simple questions about what your expectations are for your water bore, a general area in which you would like the bore sited, how you would like to use the Water Bore, ie for dam, garden, stock, house use etc. Then Dan will do some water divining, locating the best location to get you the best yield of water. He will even give you an opportunity to try water divining yourself if you would like to try.
After selecting the best location for the bore, Dan will then go thru the Water Bore Drilling database downloads with you, pertinent to Water Bores in your immediate vicinity. This will give us information on the depth, yield, water quality and geology in your immediate vicinity, giving you some baselines from which to work.
The next step of the consultation is a written quote for the Drilling and construction of the bore. The price is all inclusive for a completed bore. There are no hidden costs or "extras". Some Drilling Contractors charge extra for drilling thru hard rock or for "precollars" or development time or cement or seals etc. Our price is all inclusive so you know exactly where you stand.
Dan will also give you written certification of the Australian made pressure pipe bore casing we use in all our water bores. This casing is made in Australia to Australian standards, it high pressure, quite heavy duty and carries a lifetime warranty. Unlike many other drillers, we refuse to use the cheap imported "bore casing". If a job is worth doing its worth doing right the first time!
Dan will also provide all necessary details for your Water Bore Drilling Permit application. Its a simple process, apply online (no humans involved) permits for stock and domestic water bores are approved and emailed directly to you within 15 minutes of application.
Dan will also provide you a written guarantee of our "No Water No Charge" policy. It guarantees you an absolute bare minimum flow of at least 15 litres per minute. Any less than that flow and you are given the option of declaring it "No Water". If you choose the No Water option, there will be no charge to you at all and we will drill on another site of our selection to find a stronger flow.
At our initial onsite consultation we endeavour to provide you with as much information advice and assistance as possible. A bore is not something you "buy", its an investment. Any investment should be made based on an informed decision. Its part of our service to give you as much information as possible.
This is one of the reasons that as Water Bore Drilling Contractors we have such a great reputation. Punctuality, respect, courteousness, honesty, professionalism, integrity, these are our bywords upon which our business and reputation is built. As the old saying goes, "honesty is an expensive commodity, don't expect it from cheap contractors". Our reviews and reputation speak for themselves.
One of our testimonials……"Would highly recommend Dan to anyone thinking about putting a bore in. He has a wealth of knowledge, works efficiently and is really honest and true to his word. Don't contemplate getting anyone else to do your bore!!"
.https://www.youtube.com/channel/UCDCpgHk4uGpJzoU6wzH0mNQ