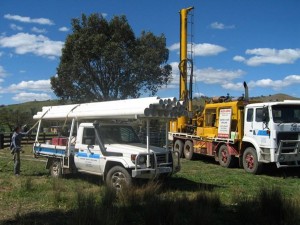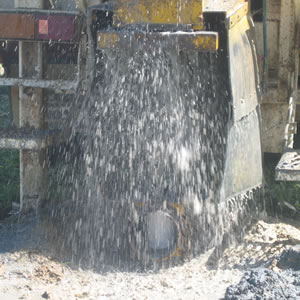 Centre State Drilling are the states leading Water Bore Drilling Specialists. We have the best reputation reviews and feedback because we run our business with honesty and integrity. We get the best results for our clients, always leaving them with a reliable bore that pumps clean water, unlike some drillers whose "work" leaves a lot to be desired. Having been in continuous operation for over 30 years we have developed a great wealth of local knowledge, coupled with our groundwater database access we are able to honestly advise you of the likely outcome before drilling a bore in your area. If you want honest professional advise from a company that works to a high standard and takes pride in their work, then Centre State Drilling is for you. We are your Water Bore Drilling Specialists.
https://www.youtube.com/channel/UCDCpgHk4uGpJzoU6wzH0mNQ
https://www.facebook.com/borewaterdrillers/
https://www.instagram.com/centrestatedrilling/
A few of our online reviews and feedback.
"We are so happy with Centre State Drilling. Dan is professional, diligent and delivers on his promise. I highly recommend him to anyone considering getting a bore."
"Great customer service! Very pleased with Dan's work at our property!! We have had a few bores put in now by Dan and highly recommend!"
"Excellent result today. Thanks Dan. Would highly recommend Dan to drill your bore."
"Would highly recommend Dan to anyone thinking about putting a bore in. He has a wealth of knowledge, works efficiently and is really honest and true to his word. Don't contemplate getting anyone else to do your bore!!"
"I highly recommend Danny !
Professional Service, quality Australian made products. A fantastic result, we now have plenty of clean water to keep our garden green and healthy!
Thanks again Dan"
"Dan McMahon is one of the most genuine and honest people I have met. Dan says no water no pay, our property gave all the signs of water and we engaged Dan to do a bore, unfortunately, after hours of work drilling, there was only a trickle which really was useless and not enough to finish the bore. Very disappointing for all concerned. Without any fuss Dan was true to his word and did not charge us anything, just cleaned up and left. I highly recommend him to anybody who is considering using centre state drilling. Other drillers would most certainly have charged us thousands for a tiny trickle of water. Do not think twice about calling Dan, make him your first call."