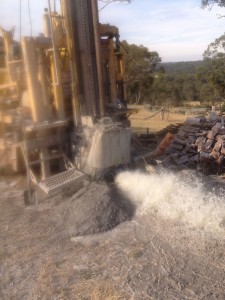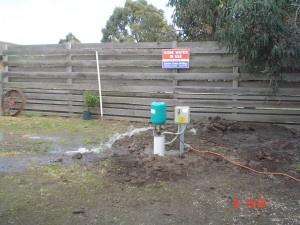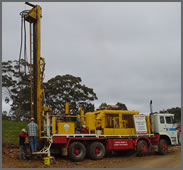 Water Bore Drilling  Victoria. For all your Water Bore Drilling requirements, Centre State Drilling is the industry leader with the best reputation results and reviews, we get the job done leaving you with a clean reliable water supply. Honest professional friendly and down to earth, Centre State Drilling is the name people trust when it comes to their Water Bore Drilling Victoria requirements. Our reviews and feedback speak for themselves.
Centre State Drilling, the name people Trust for their Water Bore Drilling Victoria. We work to the highest standards, taking the time necessary to leave you with a reliable ongoing water bore that consistently produces clean water. We only use the best quality high pressure water bore casing, the PVC pipe used to line the hole. Our casing is made in Australia, conforms to Australian standard and comes with a lifetime warranty. We offer all clients certification of the casing we use. Unlike many drillers, we refuse to use the cheaper substandard imported casing from overseas. If a job is worth doing its worth doing right the first time and that includes using only the best quality materials.
Once your bore has been drilled into the most productive aquifer we line it with the bore casing as mentioned above. We then "develop" the bore, that is flush it clean to remove any sediment or slurry. This process can take some time but it is an imperitive part of the Water Bore Drilling process. This is continued until your bore is producing a reliable consistent flow of CLEAN water. We also perform a flow test on the bore to determine its consistent flow rate. This allows the pump installer to correctly size the appropriate pump to the bore.
The hole is then "grouted", a cement grout placed around the outside of the bore casing to seal and protect against any surface contamination such as groundwater runoff etc. We will then provide you with a written BCL or Bore Completion Report. This is a report on the bore with all details such as depth yield water quality casing size and type geology etc. One copy goes to the bore owner whilst another copy goes to the DWELP where, the bore details only, not the owners details, it ends up being a part of the groundwater database. This allows for future reference of bores in the area, ie depth yield water quality etc.
https://www.youtube.com/channel/UCDCpgHk4uGpJzoU6wzH0mNQ
https://www.facebook.com/borewaterdrillers/
https://www.instagram.com/centrestatedrilling/
Some of our Water Bore Drilling Victoria reviews and feedback.