Water Bores Information
For all your FREE Water Bores Information No Water No Charge, check out Centre State Drillings Waterboring Tutorial.
Established over 30 years offering the best service and best results, Centre State Drilling remains the industry leader in waterboring contractors for all your bore water drilling requirements.
A water Bore is an investment, its not something you "Buy". With any investment its best to make an informed decision. The more information and understanding you have beforehand, the better your decision will be and the more comfortable you will be with it. One of the many reasons that we have the best reputation in the industry is because we provide as much information as possible to you before you decide to commit to having a water bore drilled. We will provide you with bore database reports of existing bores in your area, giving you details on depth yield and water quality. We will utilise our water divining skills to pinpoint the best location for your bore. We will provide you with a signed written guarantee of "No Water No Charge" a guarantee that states a bare minimum flow of at least 15 lts per minute. Some drillers claim a similar policy yet if they find you 5 lts per DAY of water then they claim it as water and expect payment in full. We do not work in such a manner. We will also provide you with written certification of the bore casing used, Australian made high pressure PVC borecasing. We refuse to use cheaper imported substandard materials to cut costs. If its worth doing its worth doing properly.
Our reputation and reviews speak for themselves, they are a result of honesty integrity professionalism and best work practises.
Following are some of our online reviews.
"We are so happy with Centre State Drilling. Dan is professional, diligent and delivers on his promise. I highly recommend him to anyone considering getting a bore."
"Great customer service! Very pleased with Dan's work at our property!! We have had a few bores put in now by Dan and highly recommend!"
"Excellent result today. Thanks Dan. Would highly recommend Dan to drill your bore."
"Would highly recommend Dan to anyone thinking about putting a bore in. He has a wealth of knowledge, works efficiently and is really honest and true to his word. Don't contemplate getting anyone else to do your bore!!"
"Dan McMahon is one of the most genuine and honest people I have met. Dan says no water no pay, our property gave all the signs of water and we engaged Dan to do a bore, unfortunately, after hours of work drilling, there was only a trickle which really was useless and not enough to finish the bore. Very disappointing for all concerned. Without any fuss Dan was true to his word and did not charge us anything, just cleaned up and left. I highly recommend him to anybody who is considering using centre state drilling. Other drillers would most certainly have charged us thousands for a tiny trickle of water. Do not think twice about calling Dan, make him your first call."
With over 30 years hands on experience Dan McMahon has the local knowledge to help you achieve the best results. Add in his water divining skills, his honest professional friendly down to earth advice and commitment, plus his written guarantee"s and you will be glad you had Dan to drill your bore. Centre State Drilling and Dan McMahon, names you know you can trust.
We produced the following short video to give our clients the best understanding of the whole process. Its short but succinct. We also encourage you, at all times, to freely ask as many questions as you feel you need to, to better gain a comprehensive understanding. Our job is not only to drill your bore and leave you with a clean reliable water supply, our job is also to provide you with as much information as possible, its to address any concerns you may have, its to make the whole process as simple as possible for you, its to make the whole experience a pleasant one and of course its to find you water. We are very good at our job 🙂 So watch the video, follow the links to our youtube channel and our Facebook page, there you will find more short videos of the drilling process, reviews and comments etc.
https://www.facebook.com/borewaterdrillers/
https://www.youtube.com/channel/UCDCpgHk4uGpJzoU6wzH0mNQ
https://www.instagram.com/centrestatedrilling/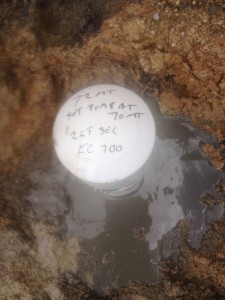 Water Bores Information.