Water Bores Victoria. Centre State Drilling have been constructing Water Bores in Victoria for over 35 years. We have emerged as the industry leaders, setting the standards for honesty integrity and service, that others follow. Utilising certified Australian made products, our clients can rest assured that they are not only dealing with the industry leaders but they are also receiving certified top quality Australian made products.
All our Water Bores Victoria come with a written "No Water No Charge" guarantee. Further to that, we also stipulate a bare minimum flow rate to be achieved, of not less than 15 litres per minute. Some "drillers" offer No Water No Charge, however if they get you just 5 litres per DAY, they will have their hands out to be paid. Centre State Drilling does not operate in such a fashion, we believe in doing the right thing by our clients.
At Centre State Drilling we strongly believe in, wherever possible, only using Australian Made products. Our Drilling Rigs are Australian made, parts for servicing are Australian made, products used in bore construction are Australian made. We do this for several reasons, firstly to support Australian Jobs. We are not prepared to sacrifice whats left of our manufacturing sector, bu buying (cheap) imported products, to save a few bucks. Australian Jobs and industry are, in our opinion, more important than trying to lower costs. Quality control is another issue…..we have found Australian made products to have superior quality control testing in place, which means a uniform quality of products. We have also found Australian made to be more suitable for our conditions, more reliable and generally of a much higher standard.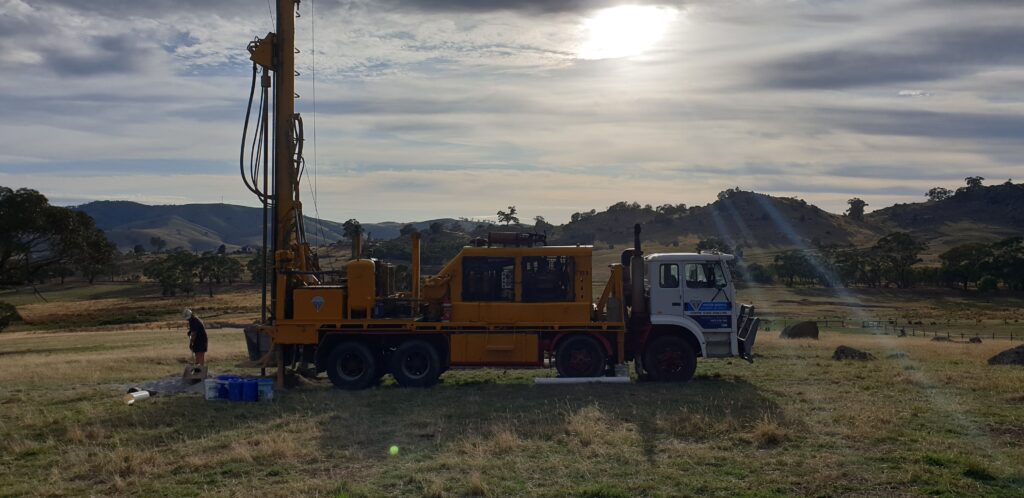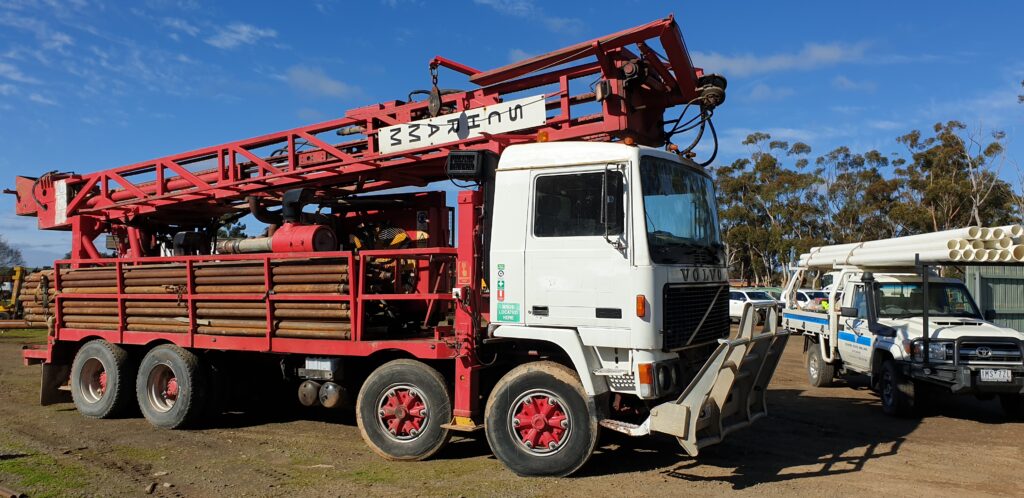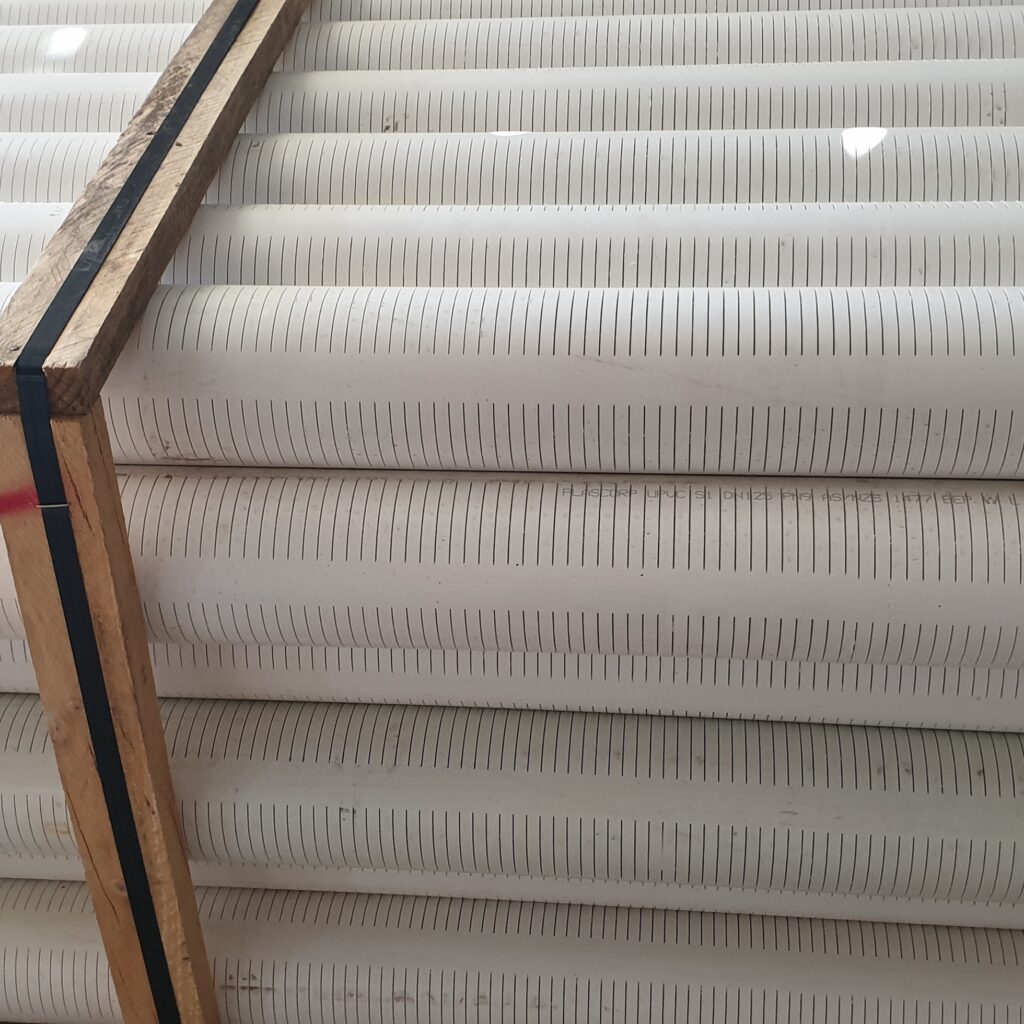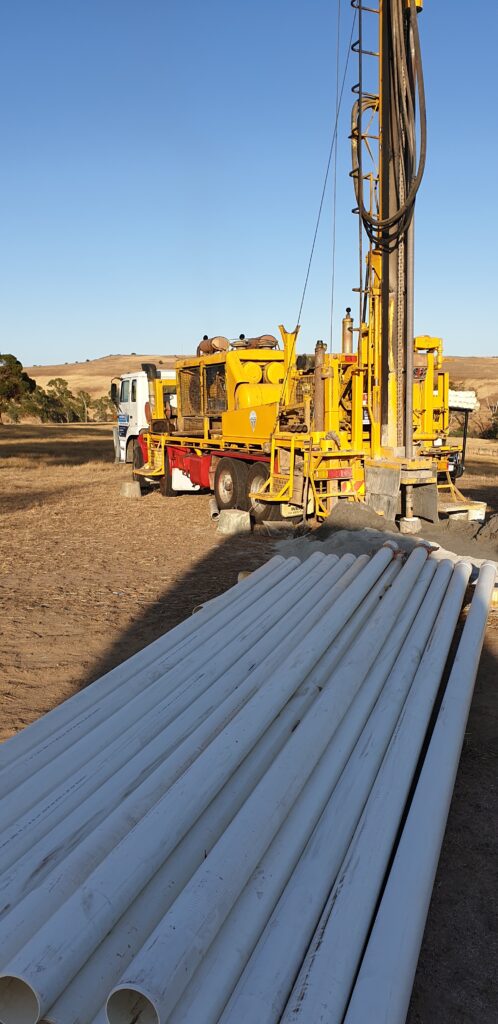 The Centre State Drilling difference that our clients invest in for Water Bores Victoria can be summed up briefly as follows. Honesty, Integrity, Ability, Strong Work Ethic, Results, Quality, Service, Water Divining Abilities of Dan McMahon, Local Knowledge and over 35 years Hands on Experience and of course Australian Made.
We are able to offer a free onsite consultation which includes Water Divining, Groundwater Database search and report, honest evaluations of expected outcomes, written quotes and certification of Australian Made products, assistance with obtaining you Water Bore Drilling permit, which we can arrange for you to receive within 10 minutes of application. Further we are also able to offer our clients preferential service from two of Central Victorias best Bore Pump suppliers and installers, Midland Irrigation and Whites Electric Motor Services. Contact Here http://www.midlandirrigation.com.au/contact-us/ . http://wemsaustralia.com.au/
For a brief yet thorough fundamental understanding of the whole process, from water divining, to drilling and bore development and pump installation, we suggest you watch our 8 minute video "Water Bore Drilling Tutorial", here https://www.youtube.com/watch?v=cKweHAwj9-A&t=11s A reliable Water Bore and Pump solution is not something you "buy" its an Investment and with any investment it pays to do some research so you get the best return on that investment…..so watch the video 🙂
We also have a Free Groundwater Database (Victoria Only) search available. For your search follow this link http://www.centrestatedrilling.com.au/free-groundwater-database-search/ This will give you an insight to bores in your immediate vicinity, ie depth, flow rate water quality etc. To further discuss your Water Bores Victoria requirements, you can contact Dan McMahon, owner of Centre State Drilling, directly, here http://www.centrestatedrilling.com.au/contact-us/