Water Boring Victoria
 Central Victoria leading Water Boring contractors with the best results reviews and reputation. Dan McMahon of Centre State Drilling has well over 35 years hands on experience in the Water Boring industry thru out Victoria. Over the years Dan has built an enviable reputation for honesty integrity sensible down to earth advice and high standards of workmanship, constructing reliable water bores that produce reliably clean constant flows of water.
Centre State Drilling offers a written guarrantee of "No Water No Charge". Not only that but we also stipulate a bare minimum flow rate of at least 15 lts per minute, to be achieved. If we cannot provide that, as a minimum, the bore will be declared "No Water No Charge".
Our obligation free onsite consultations consist of water divining, bore database download and report, written quote, permit application assistance to simplify the process to not more than 10 minutes and honest friendly down to earth advice based on over 35 years personal experience.
Centre State Drilling has unlimited access to a Victoria wide Water Bore database. We are able to perform a free search and report of existing bores in your immediate vicinity. Data available includes year of construction, depth of bores, water flow rates, water quality, geology report etc. This information will assist in projecting the outcome of a bore drilled on your property.
Using only certified Australian made bore casing (pipe) we are able to offer a lifetime warranty on bore construction. Our results reviews and reputation speak for themselves. To further discuss your Water Boring Victoria requirements, contact Dan McMahon of Centre State Drilling today.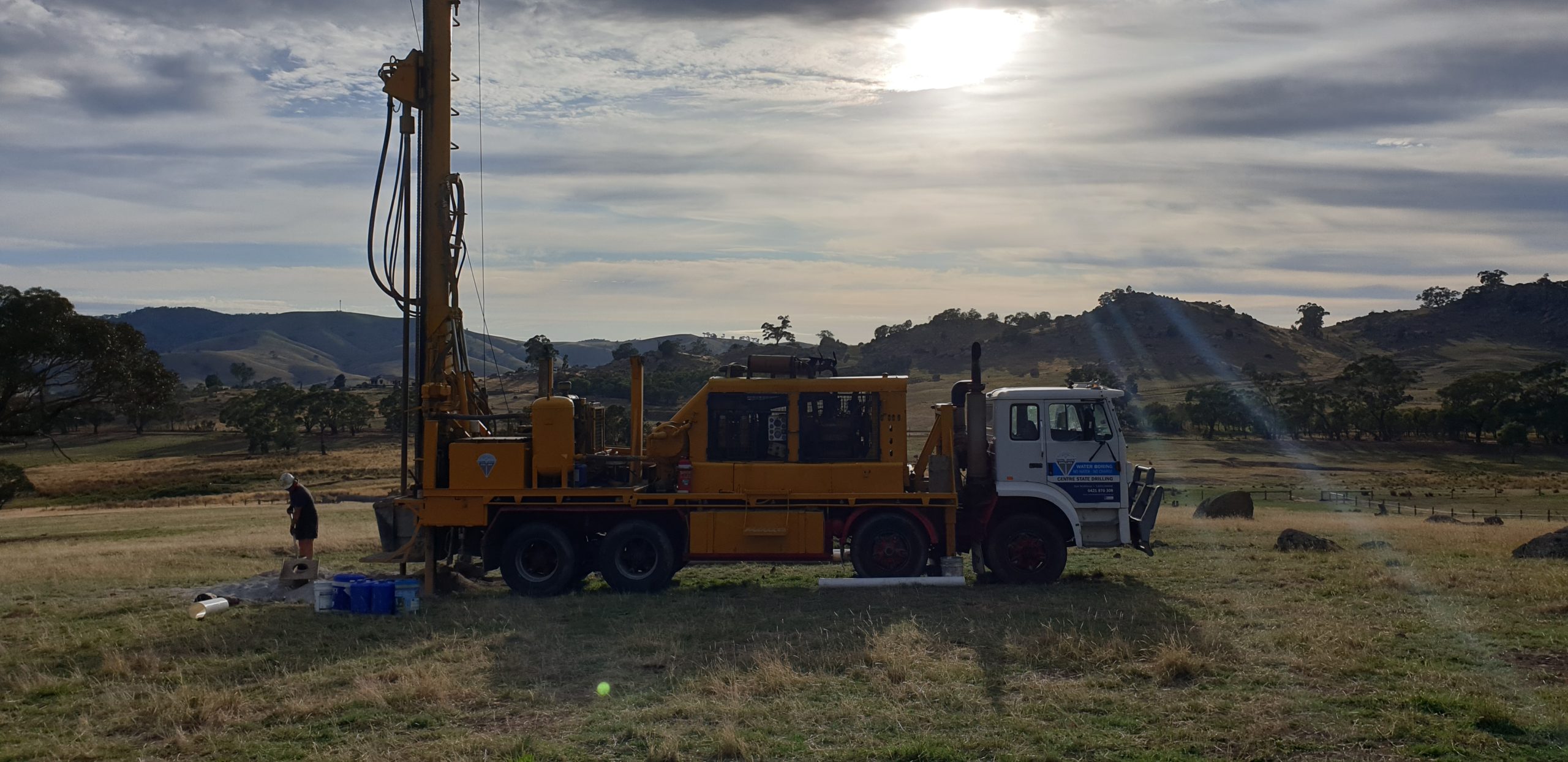 http://www.centrestatedrilling.com.au/contact-us/
https://www.facebook.com/borewaterdrillers/?ref=aymt_homepage_panel&eid=ARBRef1JvcfUiJLUPJ1Fy6_whc5s1jDdy-ecTlw5Cn2r2qWTGH_eOO-7sG5TdbRZrTvh9Agk9LkExfeF
https://www.youtube.com/watch?v=cKweHAwj9-A&t=13s
https://www.youtube.com/watch?v=leMb2v66HSk
https://www.youtube.com/watch?v=XZecQvPQ3s0
https://www.youtube.com/watch?v=yo4QW2Df7SI
https://www.youtube.com/watch?v=suq2mNUPXX8