Bore Drilling Victoria
For all your Bore Drilling Victoria requirements, Centre State Drilling are the industry leaders with the best results reviews and reputation. Established for well over 30 years we have built an enviable reputation as the "goto" drillers for all Water Bore Drilling in Victoria.
With such vast experience drilling in the Central Victoria region, Dan McMahon of Centre State Drilling is uniquely placed to offer you honest no nonsense experienced based advise on the most likely outcome from drilling at your property. Coupled with our unlimited access to a Victorian database of bores, we can take the guesswork out of expected outcomes. We are able to conduct searchs of existing bores in your immediate vicinity and determine date of construction, depth of bores, water quality and quantity, geological formations etc.
Utilising Dans well recognised water divining skills, we can offer a written guarantee of "No Water No Charge", not only that but we can comfortably stipulate, in writing, a bare minimum flow rate of at least 15 lts per minute, otherwise the bore will be declared "No Water No Charge". Some drillers offer a similar policy, however if they find you 5 lts per DAY of water, they say "thats water, you pay in full", Centre State Drilling does not operate in such a fashion, we believe in doing the right thing by our clients.
All bores are constructed using certified Australian made bore casing, made right here in Victoria. All casing comes with a lifetime warranty. We take the extra time and effort required to "develop" your bore after casing installation, that is we clean out any sediment or slurry from the bore so it is producing a strong reliable flow of CLEAN water. Unlike some, we dont believe it right that a client be left with a bore that continually pumps muddy sediment filled water that blocks pipes and destroys bore pumps.
To further discuss your Water Bore Drilling Victoria requirements, contact Dan McMahon today. Dan will always give you honest friendly down to earth advice. We offer free onsite consultations, with written quotes and guarantee, free water divining, free groundwater database download and report of existing bores in your immediate vicinity. We will also liaise with two of the best pump supply and installation companies in the area, Midland Irrigation and Whites Electric Motor service, on your behalf,  to help arrange the best bore pump to suit your requirements.
To further discus your Water Bore Drilling requirements, call Dan McMahon today on 0421870308 or follow the links below.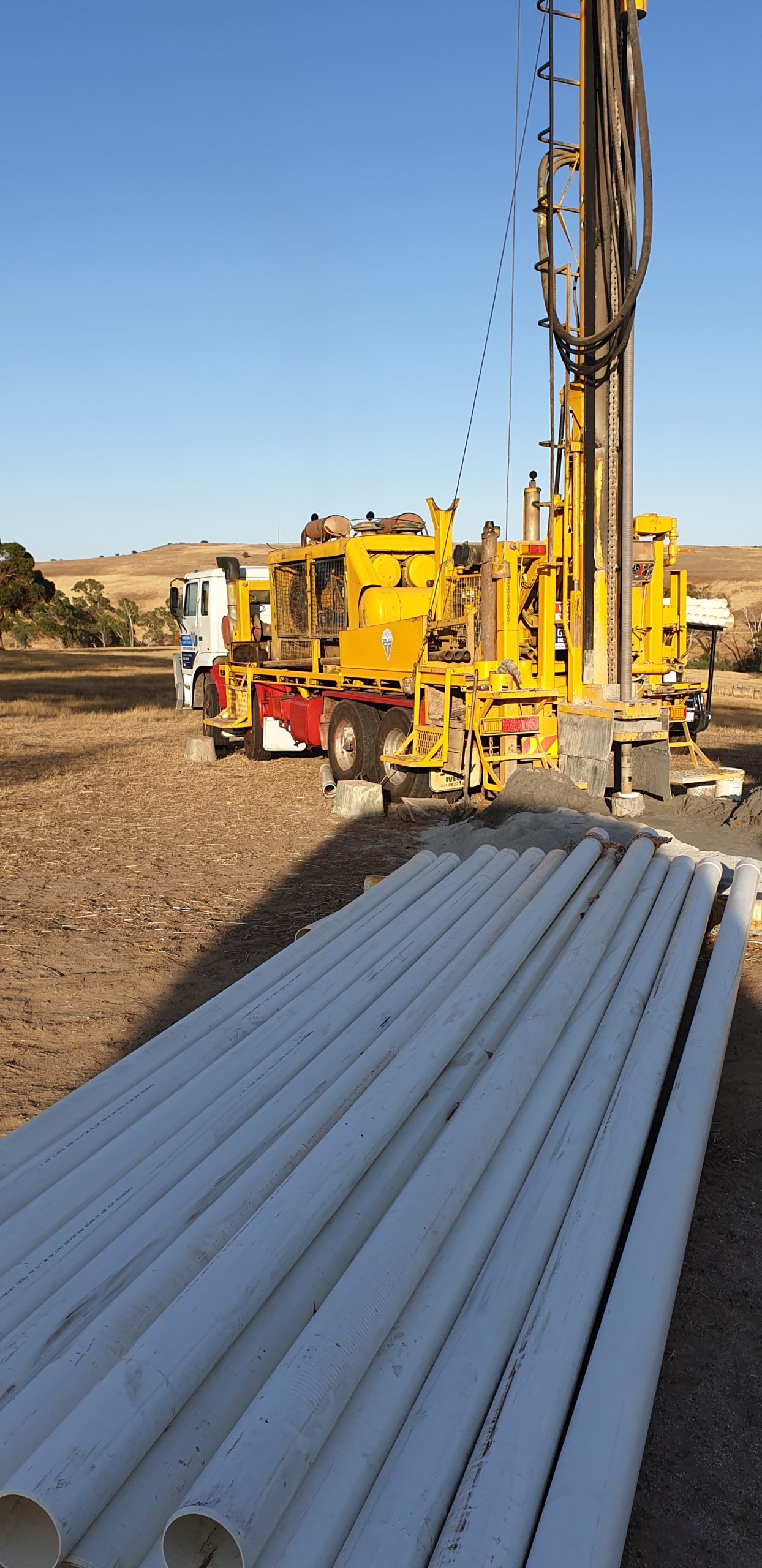 https://www.facebook.com/borewaterdrillers/
https://www.youtube.com/channel/UCDCpgHk4uGpJzoU6wzH0mNQ?view_as=subscriber
http://www.centrestatedrilling.com.au/contact-us/
https://www.youtube.com/watch?v=D1FV3o-jTTs
https://www.youtube.com/watch?v=LY9q6xRIER8
https://www.midlandirrigation.com.au/
https://www.puredropdesalination.com.au/
https://www.youtube.com/watch?v=FuDy5ieqB7U
https://www.youtube.com/watch?v=FuDy5ieqB7U